The Good & Bad Of Rheem Heat Pump Systems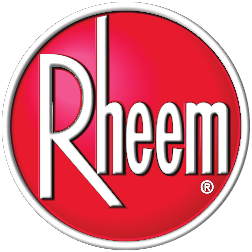 ---
Rheem manufacturing opened its doors in 1925 in the town of Emeryville, California. Started by two brothers by the names of Richard and Donald Rheem. In the almost 100 years of operation, the company has produced a number of products. Some of those being household appliances like gas ranges and semi-conductors, musical instruments and even steel shipping containers. Today Rheem is the only manufacturer in the world to produce water heaters, heating & cooling, pool/spa heating and commercial refrigeration products. On top of that, Rheem also takes the cake as the largest manufacturer of water heating products in North America. With that being said, Rheem knows innovation. That's obvious when taking a look at Rheem's heat pump system line up.
Offers an Unmatched Selection of Heat Pump Systems- One of the great things about Rheem is the selection. No matter your needs or location in the United States Rheem definitely has a system that will put a smile on your face. Offering five systems with different SEER ratings ranging from 14 Seer all the way to the powerful 20 SEER system and everything in between, Rheem even features an RP17 SEER system. With that being said Rheem truly has you covered offering products for the affordable marketplace while backing up the Rheem high-efficiency name with the flagship variable speed RP20 delivering top-level home climate control. Also offering single, two, three stage and variable speed heat pump systems. No matter your needs Rheem has a system to fit and achieve them.
Quality From the Inside Out- In the HVAC industry, all heat pumps are not created equally. Obviously, energy efficiency should be a key factor when selecting a heat pump to purchase. But remember, having a low operating cost does not really matter if service and repair bills are astronomically high. So keep in mind to be careful not to be sold on a system due to energy efficiency alone. Rheem is the only manufacturer to install the industry's best, Compliant Scroll® Compressor keeping your unit pumping along for years and years to come. Exterior construction is just as important as the components inside. At Rheem they realize this, Rheem systems feature innovations such as a louvered, galvanized steel cabinet to protect the condensing unit from the elements. Rheem also makes sure each cabinet is powder-painted with high-quality enamel this allows better durability and flat out just looks better.
Silent Powerful Operation- When it comes to heat pump innovation Rheem doesn't stop at energy efficiency. Many other factors make a heat pump great. With some heat pump systems, the outdoor fan can be a very annoying source of noise. Rheem systems feature a grille design that helps minimize air restriction, this allows the fan operation to be much quieter. The fan is also mounted underside of the grille protecting it from mother nature and directing airflow upward away from plants or whatever is around the unit. With higher efficiency systems that feature variable speed operation, your already silent system becomes even more silent. This streamlines the airflow while reducing vibration. Therefore making a system that runs much quieter than other units.
System Energy Efficiency- When it comes to system efficiency, Rheem did not miss a beat in this category. Thanks to systems like variable-speed technology, your new heat pump will adapt fast and consistently to your cooling and heating needs. In cooling mode, Variable speed heat pumps receive up to 54% higher efficiency and 34% higher heating efficiency than a standard heat pump. This allows a system to become an investment rather than a purchase, allowing the system to slowly pay its self off in energy consumption over the lifetime of the unit.
Click Below For An Instant HVAC Quote For Your Home!
Low Voltage Wiring- Rheem systems can cause a bit of confusion to an installer with no experience of Rheem products. This is because Rheem decided to go against the industry standard color code when it comes to low voltage control wiring. On a typical heat pump system in your outdoor unit control box, you will find a "red" and "white" wire for your heat and cool control. For some unknown reason, Rheem decided to change the heat and cool wire color code to "yellow" and "brown". Yellow being the connection to the compressor for cooling and brown for heat. This is in many opinions just an unnecessary complication. So make sure when purchasing your new Rheem system to hire a Rheem Pro contractor.
Warranty Opportunity- Rheem offers a 10-year parts warranty upon online registration. Some higher Seer units feature a conditional unit replacement warranty upon online registration. Compared to the industry Rheem offers a very light warranty policy. This causes a whiplash in reviews of Rheem. In extreme cases, a handful of people end up more or less hung out to dry on issues that probably should be covered under the warranty policy. However, that's not always the case. Many reviews claim Rheem should add optional warranty extensions and a couple others that will better protect the consumer.
Rheem Customer Service- The majority of negative reviews on Rheem seem to have something to do with customer service. As we see with most companies the size of Rheem, it seems once a company reaches a certain size customer service seems to crash. Many reviews claim untimely responses from Rheem and once an answer is finally received Rheem does not exactly like to give out much money to help these issues. So, in the long run, some consumers end up having to shell out some money to fix units in warranty cases. Now you have to remember these are a pretty small percentage of claims compared to the amount of Rheem systems going into households every day. So it is hard to make the statement that Rheem customer service is bad, however, is definitely something that needs to be talked about. Any percentage of these reviews is unacceptable.
Heat pumps offer an electric alternative heating and cooling solution for your home. Heat pumps are perfect for mild climates and in those situations where natural gas heating simply isn't available. Get your new Rheem heat pump installed by a Rheem in-home specialist at DIY Comfort Depot today!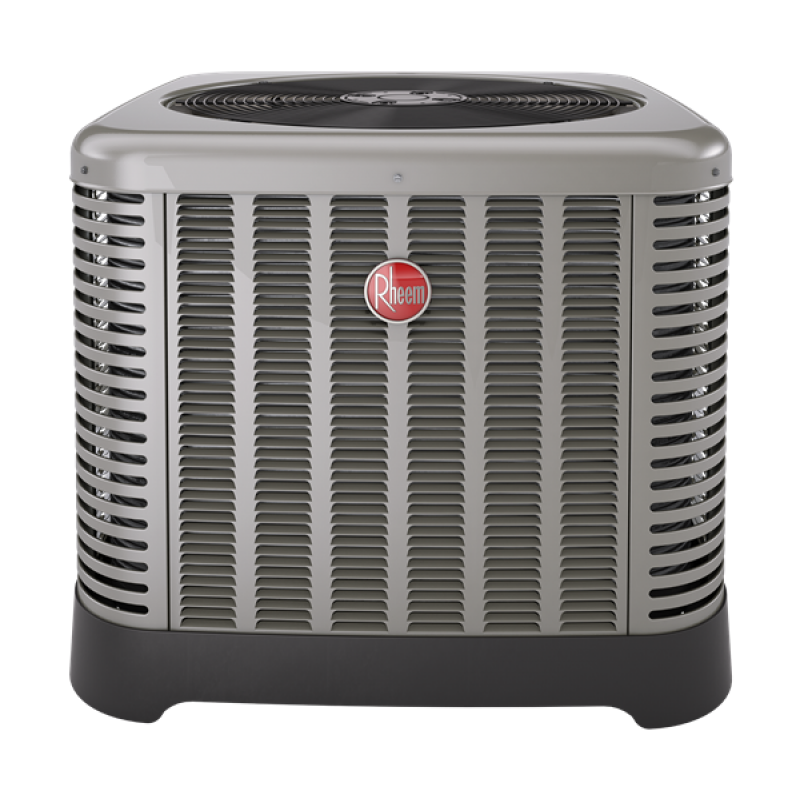 Schedule A Free In- Home Heat Pump Estimate
Thanks!
This field is required
This field is required
This field is required
This field is required
---
Author: Chandler Dowling
DIY Comfort Depot Associate
Work does not feel as much like a job when your job is to help people! I love people and I love providing smiles. Working with DIY I get to do just that. No matter your HVAC needs we have you covered! Simple, fast and easy is how we keep it and how you like it!